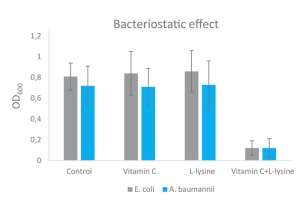 In a world where bacterial infections are a constant threat, scientists at the Dr. Rath Research Institute uncovered a formidable team - lysine and vitamin C which when combined can become a powerful force against the bacteria responsible for urinary tract infection (UTI) and a range of other infections.

Bacterial infections, especially those causing UTI, are a widespread concern. These infections can disrupt your life, causing discomfort and even serious health complications, and the overuse of antibiotics has only fueled the rise of antibiotic-resistant strains, making effective treatment harder to achieve.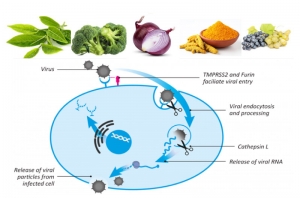 More than a year after the emergence of COVID-19 the world is still at a standstill facing rapid spread and new mutations of SARS-CoV-2. Many countries are struggling to have any grip on this pandemic and dealing with scarcity of new vaccines. Despite implementing preventive measures like hand washing, masks, and social distancing, the daily infections and deaths attributed to COVID-19 continue to rise.
Worldwide, 2.2 million people died of this infection with upwards of 104 million COVID-19 cases. Drastic lockdowns threw millions of people into extreme poverty, hunger, and malnutrition, and due to lack of access to nutritious food, more people have compromised immunity, thus increased susceptibility to infections. Although pharmaceutical companies are racing to produce drugs and anti-SARS-CoV-2 vaccines became available, their efficacy is now being questioned with rapidly mutating coronavirus variants. It is a well-known fact that people with pre-existing conditions such as diabetes, heart disease, and cancer have impaired immunity and are prone to serious complications from COVID-19. In this critical situation, several clinical trials have been conducted with vitamin C and other nutrients in COVID-19 patients, some with promising results. Health care providers also turned to natural approaches to improve immunity and curb the spread of infections.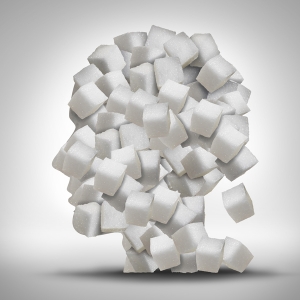 Sugar is required for production of bioenergy and other metabolic processes taking place in our body cells. Though sugar is an important part of our diet, the simple fact is that our consumption of sugar largely exceeds our body's metabolic needs. The modern diet contains approximately 50-80 grams of sugar and most of it is derived from fructose. Fructose is metabolized differently in the body than glucose is. Present in soft drinks and most types of processed food and sweets, the consequences of excessive fructose consumption are dangerous and it has been associated with an increase in diabetes, heart disease and many other health problems.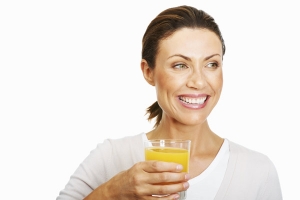 Vitamin C is a vital nutrient for human health and survival. It is not only a powerful antioxidant and immune booster, but it also supports collagen connective tissue formation and builds extracellular matrix, which is the "glue" that binds the body's cells together. It is important for faster wound healing and prevention of various chronic conditions. Optimum amounts of vitamin C effectively protect the body and cardiovascular system against biological rusting. Additionally, there are several other important functions of vitamin C. It is a cofactor for a series of biological enzymes, which are important for the improved metabolism of cholesterol, triglycerides and other risk factors of heart disease. It is an important energy molecule needed to recharge energy carriers inside the cells. Vitamin C is essential for production of carnitine, the molecule that carries fatty acids into the mitochondria for energy production. It participates in biological recycling of vitamin E, glutathione and many other cell protective molecules, and when taken together with calcium, it increases calcium absorption. Vitamin C neutralizes various toxins in the body, and protects healthy cells from harmful substances and the effects of many pharmaceutical drugs.