The Dr. Rath Research Institute in Santa Clara, California was founded by Matthias Rath, MD, a researcher and medical doctor who made significant scientific breakthroughs in the area of natural health. His close friend, two-time Nobel Prize laureate and a pioneer in vitamin C research, the late Dr. Linus Pauling stated that Dr. Rath's discoveries will be considered as the most important in the 20th Century.
The Dr. Rath Research Institute, led today by a long time associate of Dr. Rath, Dr. Aleksandra Niedzwiecki, PhD, has become a world leader in natural health science and the pioneer in developing micronutrient synergy-based health approaches.
Our Institute: Our Institute: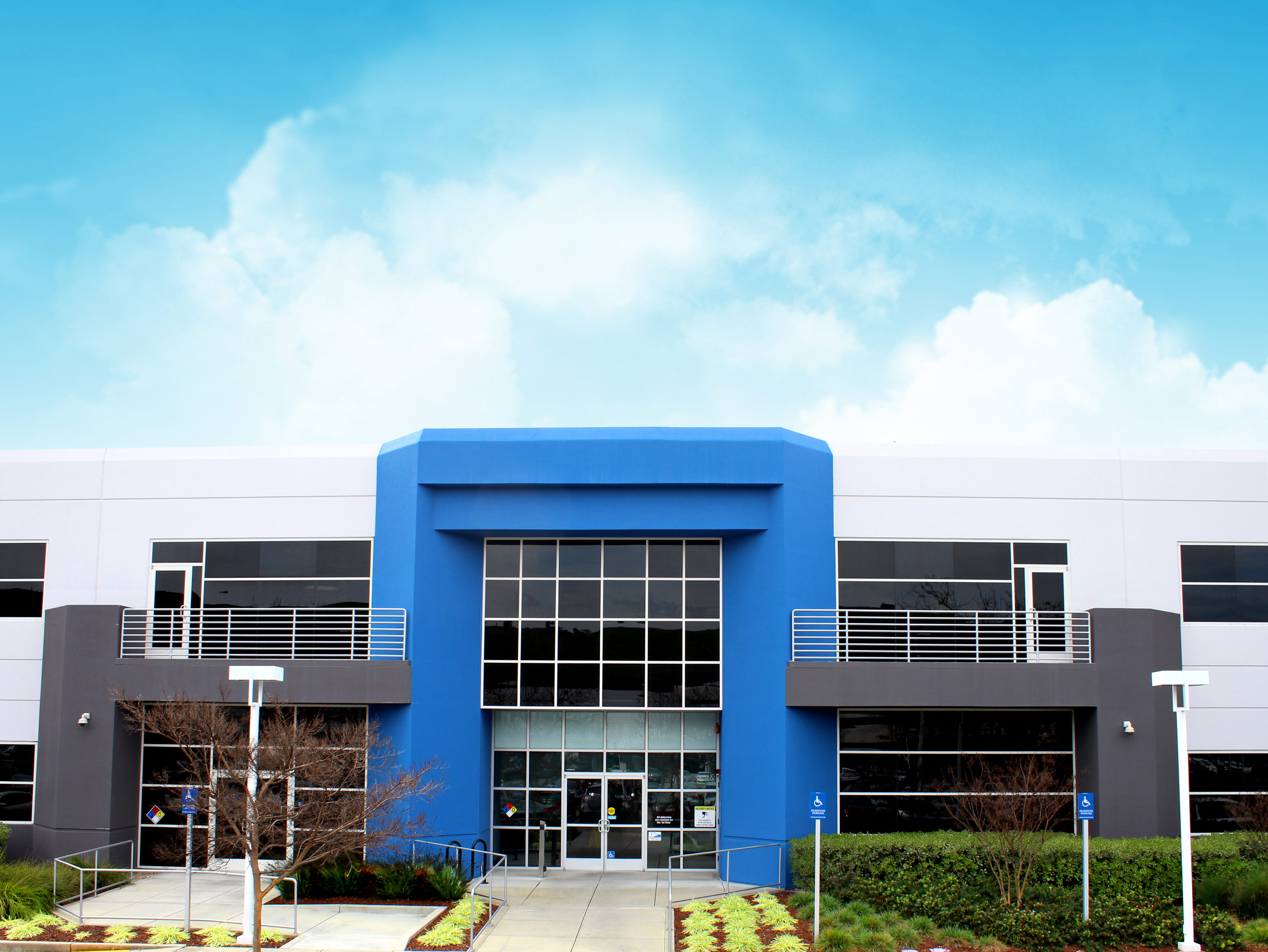 Our researchers use state of the art scientific equipment and methodology to gain better insight into how natural substances work in our body's cells and to develop and test the most effective combinations of natural substances that can benefit our health ...hide content
Our Researchers: Our Researchers: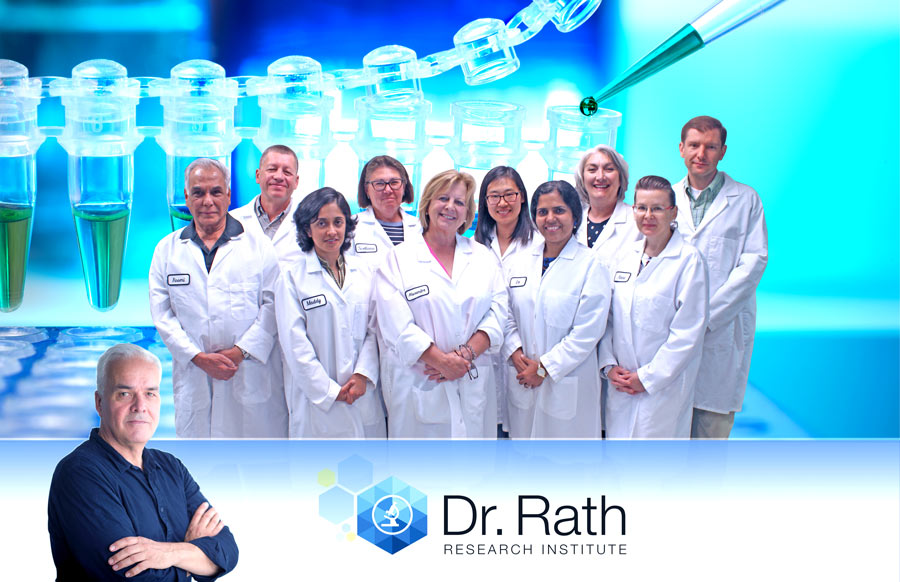 Headed by Dr. Aleksandra Niedzwiecki our unique research team comprises the best experts in the fields of cardiology, cancer, microbiology, toxicology, molecular biology and other areas with an extensive knowledge of micronutrients and nutrition science. Most of our scientists previously worked at the Linus Pauling Institute of Science and Medicine in California at the time when it was led by the two-time Nobel laureate Dr. Linus Pauling. ...hide content
Our Scientific Record: Our Scientific Record: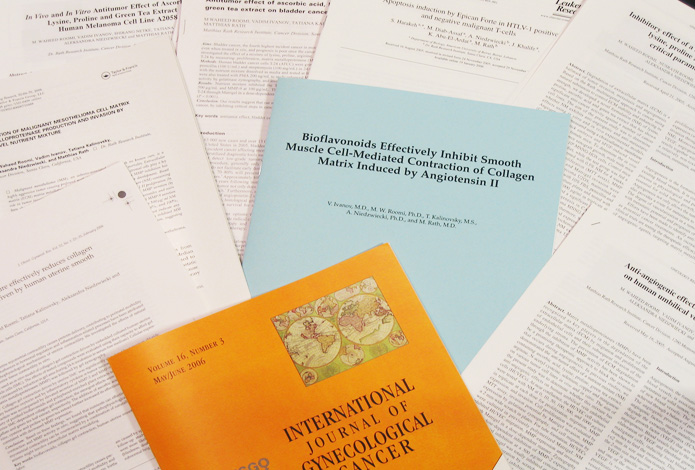 Scientific progress obtained by our Institute's researchers has gained worldwide recognition. Our studies have been published in over hundred reputable peer-reviewed scientific journals and as book chapters as well as presented at numerous national and international scientific and medical conferences.

The innovative work of our scientific team is being recognized by others in the form of scientific cooperation with various internationally reputable research and clinical institutions, personal invitations to speak at prestigious scientific conferences, and reviews of research work conducted by other researchers. Many graduate students and scientists from all over the world have been contacting us to conduct research at our Institute to gain the firsthand knowledge of innovative natural health approaches ...hide content
Our Achievements: Our Achievements:

For the first time in the history of medicine we provided clinical proof that heart disease can be stopped and even reversed by a natural program of micronutrients essential for maintaining healthy function of the blood vessel walls

We were the first to show that heart disease is not a high cholesterol problem, but the consequence of chronic deficiency of vitamin C and other micronutrients in the blood vessel walls

We were the first to develop a new approach effective in stopping the spread of cancer in the body. In more than 90 scientific publications we documented that a natural program comprising vitamins, amino acids, polyphenols and other essential nutrients can stop cancer metastasis – the deadliest stage of cancer. In addition, this program can halt the growth of tumors, and decrease the growth of blood vessels that feed the tumor and thus induce the natural death of cancer cells.

We were the first to introduce the "nutrient synergy" approach as the most effective and balanced way to maximize the health benefits of micronutrients. Our natural programs use carefully selected and scientifically tested combinations of micronutrients based on their synergistic effects.

Our research was instrumental in documenting the benefits of micronutrients in AIDS and in unraveling the economic basis of the pharmaceutical business with AIDS. (http://www.dr-rath-foundation.org The results of our community project in South Africa documenting the benefits of macronutrients in decreasing and halting the progression of AIDS in patients suffering from HIV/AIDS, http://www.dr-rath-foundation.org/nat_vit/index.html , have been recently confirmed. ...hide content
Importance of Research and Public Education for the Future of Natural Health: Importance of Research and Public Education for the Future of Natural Health:

Research is the most effective tool in supporting the efficacy of natural approaches to health and enforcing the credibility of the entire natural health industry. Research is also the most powerful weapon in defending natural health against the attacks launched by its opponents. Our Research Institute is leading in public natural health education through innovative approaches such as interactive BodyXQ program, power point modules and recently launched Health Science News Page (HSNP). All available online free of charge. ...hide content
Dr Rath's leadership in science and social-responsibility together with an established record and the scientific advancements of the Dr Rath Research Institute are the vanguard of the natural health movement.