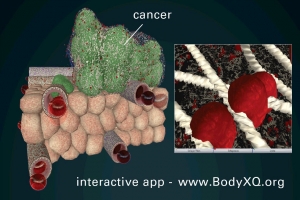 Excluding skin cancer, breast cancer is the most common cancer in women in the US, and about 1 in 8 women are likely to develop it during their lifetime. The American Cancer Society estimates that in 2014, about 232,670 new cases of invasive breast cancer, and 62,570 of noninvasive (in-situ) breast cancers will be diagnosed in the US. Worldwide approximately 1.38 million new cases are diagnosed and 458 000 deaths occur from breast cancer each year.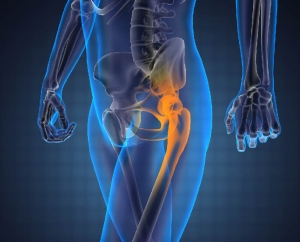 Osteosarcoma is the most common type of bone cancer frequently occurring in children and young adults between the ages of 10 and 30. People over 60 are also at an increased risk. In the US, almost 800 new cases of osteosarcoma are diagnosed every year and more than 400 are in children and teens younger than 20. Initial symptoms of osteosarcoma, such as pain, bone or joint swelling, and decreased joint motion can be misleading and frequently occur in children due to sports and other injuries. In older adults, the symptoms can be misdiagnosed as arthritis.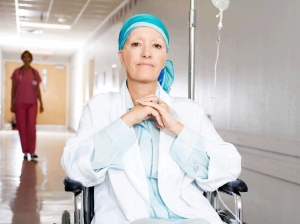 Leukemia is a cancer of the bone marrow, which produces blood cells. Patients with leukemia experience an excessive production of white blood cells (WBCs) or leukocytes. It is the tenth most commonly diagnosed cancer in the US and is the most common cancer in children. In the US, approximately 52,380 people are expected to be diagnosed with leukemia in 2014. The numbers are equally staggering in Europe with 82,329 cases; and Asia reported 167,448 cases of leukemia in 2012. Leukemias are largely divided into acute (rapidly progressing), chronic (slower progression), myeloid, and lymphoid types depending on the type of affected cells (AML, ALL, CML, CLL). The most common type of leukemia in children is ALL, and in adults, it is AML, CML, and CLL.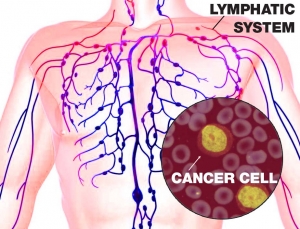 Every three minutes in the United States one person is diagnosed with some type of blood cancer. This includes cancers of the white blood cells (leukemia), various parts of the lymphatic system (lymphoma) and in bone marrow (myeloma). Lymphomas are cancers of the immune system affecting lymphocytes (a specific type of white blood cells) causing enlargement of lymph nodes. These enlarged lymph nodes are generally painless, unlike painful nodes in an infection. Such painless enlargements of the lymph nodes in the neck, armpits, and groin areas are usually one of the initial symptoms of lymphomas, and are associated with weight loss, night fevers, and other symptoms.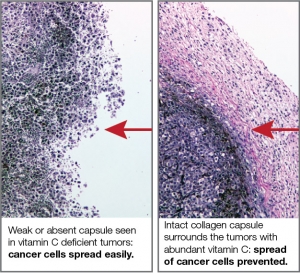 The term "connective tissue" is frequently discussed in association with skin or joint disorders, and many people are not aware of how important it is in other chronic diseases such as heart disease and cancer.
Over 90% of cancer deaths are due to the extensive spread of cancer (metastasis). Cancer cells metastasize by breaking the connective tissue barrier that surrounds them. The strength and stability of connective tissue depends on an optimum production of collagen fibers and the prevention of uncontrolled tissue destruction. An abundant availability of several micronutrients, especially vitamin C, and the amino acids lysine and proline, is essential for this function. Unlike most animals, humans are not capable of internal production of vitamin C and lysine. Yet, most of the cancer research is conducted on mouse models that do produce vitamin C. To overcome this barrier, our research institute utilized a special type of mice that mimic human metabolism in respect to the lack of internal vitamin C production.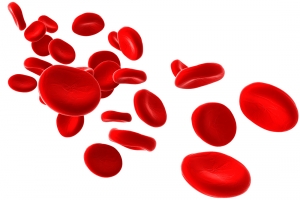 Angiogenesis is a physiological process in the body where new blood vessels develop from the pre-existing blood vessels. An ability to form new blood vessels is necessary for healthy body function and repair (i.e., wound healing). However, this process is high jacked by cancer cells to support faster growth of tumors and the spread of cancer.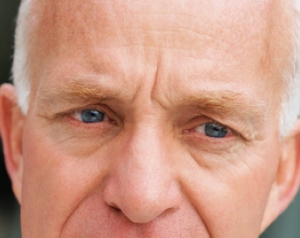 Prostate cancer is the leading cancer in men, and one in every six will be diagnosed with it in their lifetime. Worldwide, it is the second most common cause of cancer related deaths in men in the developed countries. An estimated 12 million new cases of prostate cancer are diagnosed each year.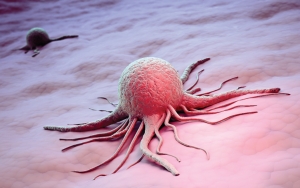 About 140,000 people will receive a terrifying diagnosis in 20141: "You have colon cancer." Colon cancer, known as colorectal or bowel cancer is the third most common cancer and the third leading cause of cancer related deaths in the US. Worldwide it is responsible for over 600,000 deaths. The annual cost of cancer care for a patient with metastatic cancer can reach $310,000, financially devastating a person and the family.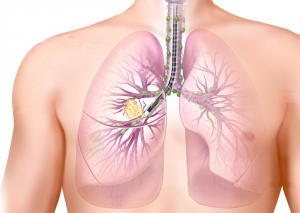 Lung cancer, the most common cause of death from cancer worldwide, was responsible for nearly one in five (1.38 million) cancer deaths in 20081. In 2012, about 1.8 million new lung cancer cases were diagnosed.

Current therapies are ineffective, highly toxic, and over half of all patients die within one year of being diagnosed. The five-year survival rate of only 3.5% has not improved over several decades. There is therefore an urgent need to change the direction in cancer research and develop new, original and safer approaches.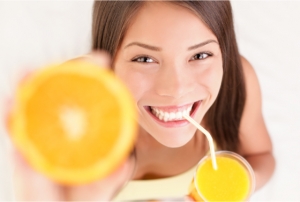 After heart disease, cancer is the second leading cause of death worldwide. One in two men and one in three women will be diagnosed with some type of cancer in their lifetime. Despite novel initiatives, the American Cancer Society estimates that by 2020 the number of new cancers will increase to more than one million cases per year in men, and more than 900,000 cases per year in women. Melanoma, lung, breast, and prostate cancer are the most commonly diagnosed among the new cancers. Although cigarette smoking - the most common risk factor for cancer - still remains high, obesity and other metabolic disorders can contribute to and increase breast, colon, uterus, pancreas, and kidney cancers.