M.W. Roomi, Ph.D., Ahmed T, A. Niedzwiecki, Ph.D., M. Rath, M.D.
Dr. Rath Research Institute, 1260 Memorex Drive, Santa Clara, CA 95050

Austin J Lung Cancer Res. 2018; 3(1): 1013 – 1016
Abstract:
Lung cancer is the leading cause of death in western world, and the incidence continues to increase. Lung cancer is frequently diagnosed when it is extensively metastasized and has a dismal prognosis. Chemotherapy being the mainstay of treatment has not been able to increase quality of life or survival of patients. A novel nutrient mixture containing green tea extract, ascorbic acid, lysine, and proline exhibited anti-cancer effects in various cancers. In our earlier studies, the nutrient mixture considerably reduced the tumor weight and tumor burden in athymic mice using A-549 lung cancer cells.
Furthermore, our studies also showed that prior supplementation of nutrient mixture was able to reduce urathane induced lung cancer in male A/J mice. Based on the observation, we questioned whether cell apoptosis was partially responsible for this phenomenon. The lung cancer cells A-549 were cultured in complete Ham F-12K medium and the cells were treated with NM at 0-1000 μg/ml concentration. Cell cytotoxicity was measured by MTT assay, morphology by H&E staining, and the apoptosis by Green Caspases. The nutrient mixture did not show significant inhibition of cell proliferation. However, H&E staining at the dose of 100 μg/ml showed a few cellular changes, while significant changes pertaining to apoptosis morphology were observed at 500 and 1000 μg/ml. Live Green Caspases analysis showed cells in early and late apoptosis with increasing doses of NM. Our results suggest that NM may be a new supplemental strategy and deserves further investigation as a potential therapeutic agent in lung cancer.


Key words: Lung cancer; A-549 cells; Apoptosis; Cytotoxicity; MTT; Live green caspase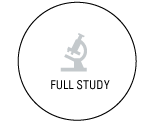 Ahmed T